4 Best Places For Sightseeing In The Bay Area
Home to more than 7 million occupants—the San Francisco Bay Area is famous for its cultural diversity, social liberalism, attractive public parks and habitats. It consists of nine counties close to San Francisco, San Pablo and Suisun estuaries.
With its extensive metropolitan areas, the Bay Area has a lot to offer. Here are some of the stunning places to visit for your upcoming trip to region.
1. The Golden Gate Bridge
Regarded as one of the seven wonders of the modern world, the Golden Gate Bridge is a must-visit when you're in the Bay Area.  It opened in 1937 and because of its historical significance and grandeur, is deemed as the iconic landmark of San Francisco.
You can also head over to Battery Spencer in Marin County to have a picturesque view of the bridge. Once a military installation—it played an important role in protecting the bay and the bridge from intruders in World War II.
2. Sausalito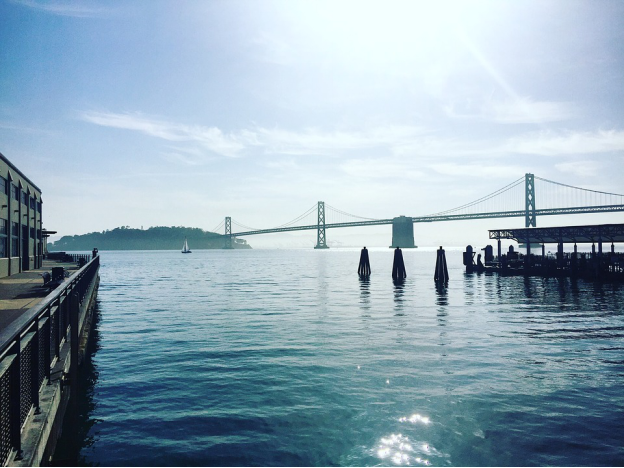 Sausalito is a small community formed in World War II. It's located at four miles from San Francisco in Marin County and is popular among tourists. Sausalito is home to some exotic seafood restaurants with beautiful views of clear blue waters.
You can visit the beaches and public parks while in Sausalito including Schoonmaker Beach, Vina del Mar Plaza and Dunphy Park. Make the most out of your time there by hiring a ferry service in San Francisco to visit the fishing pier and marina down at Sausalito.
3. The Winchester Mystery House At San Jose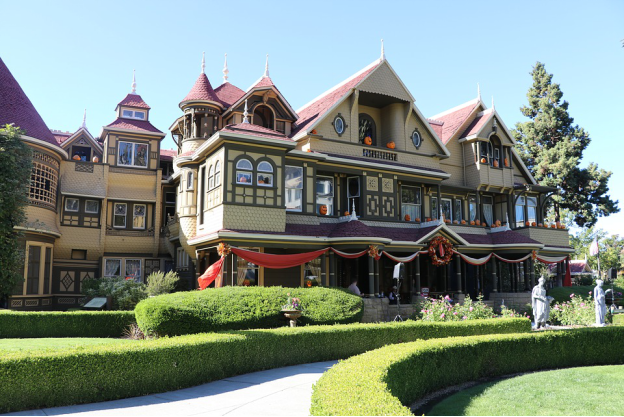 Sarah Winchester—the heiress of the Winchester Rifle and widow of William Winchester—designed the construction of a huge Victorian mansion located in San Jose. Started in 1884, the construction took as long as four decades to complete. Incorporating 160 rooms, contemporary sewer and heating systems, 3 elevators and 47 fireplaces—it has continued to amuse tourists for a long time. Moreover, rumors of Sarah's ghost still haunting the place has attracted spectators from around the world.
A grand tour is offered to the visitors that takes them through the garage, stables and greenhouse. If you're visiting the place on Friday the 13th, a flashlight tour will await you to explore the mysterious architecture.
4. The Rosicrucian Museum At San Jose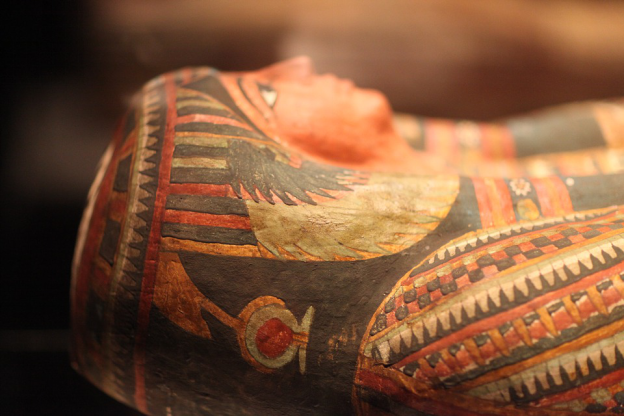 For those who're interested in unravelling the truth about how mummies are made and preserved—head over to the Rosicrucian Museum in San Jose. The museum's grounds also have a research library, a temple and planetarium to provide the tourists a one-of-its-kind experience. You can also learn about the culture, rituals and the stories of the Egyptian goddesses and gods.
Looking to upgrade your Bay Area visit? Primo Transportation offers you party bus rental San Francisco Bay Area to enhance your transportation experience. Our chauffeurs ensure timely arrival at your location (checkout our reviews). Reach out to us for a reservation today!
Please follow and like us:
Reviews
Based on 74 Reviews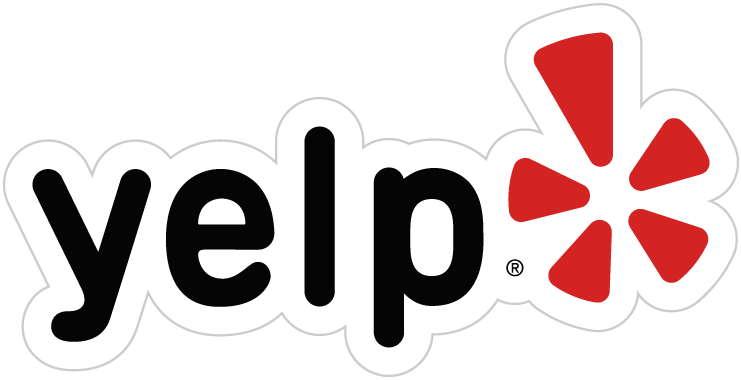 Nikie R.
2018-02-18 13:54:09
I used Primo Transportation for a bachelorette last year. It was pretty much last minute planning. It was a bit stressful planning it but Jay made it simple...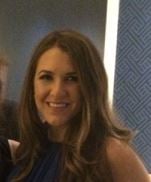 Lexi W.
2018-05-07 08:50:15
It was great service with Jaye (affordability, response time, coordination etc.) until we actually got on the bus. 1. This particular bus (Krystal Bus) is...
jamie b.
2017-10-29 23:10:00
I will keep this short. Extremely accommodating Friendly service Easy to work with and AFFORDABLE! Thanks, Primo Transportation
It's easy to join our mailing list!
Just send your email address by text message:
Text
PRIMOTRANS
to
22828
to get started