4 Tips To Impress Your Date On Prom Night 
The simplest rule to have a spectacular prom night and make perfect memories is to keep your date happy! If she sticks by your side with a smile throughout the time, bingo!
With so much social pressure to look your best and amaze the rest at the big night, high school students often freak out! It's normal to be nervous before your prom night but make sure you're as best prepared as can be to avoid regrets.
Boys often go to extreme lengths to impress their dates on prom nights but it often lands them in more trouble than before. Why? Because only an expert juggler can manage so many things at a time and taking more on your plate than you can manage often fails.
Here are 4 simple yet successful tricks that won't fail to impress your lady for the night.
Small Surprises
There's hardly a girl who doesn't like surprises especially when it goes to show that their partners went an extra mile to make them feel special.
Rest assured that everyone in your school will be doing the regular things like coordinating colors with their date's dress, booking a photographer and working out to fit better in their suit.
But what would actually make her happy is if you remember her little quirks and get her something she likes. It could be a small pendant that'll serve as a reminder of their special date or a corsage made from her favorite flowers.
Remember: the trick is to nail the small surprises; all the big ones will naturally come your way.
Be On Time
You must have heard the saying it's rude to keep a lady waiting. There's no other occasion than a prom night that explains the true meaning of these wise words better!
Don't underestimate your date's ability to be ready before time; girls take this business seriously and they'll be up and running since the break of dawn.
If you agree to meet at 7pm, make sure you're standing at her door at quarter to 7, ready to ring the doorbell any time. A real gentleman is always punctual and truest to his words. In fact, it's charmingly chivalrous to wait on a lady who's just finishing her last preps before walking out on his arm.
Wear Her Favorite Scent
Even though it seems overrated in adult life, high school is the right time to practice all the romantic tricks learnt from Hollywood. Be it holding out a shoe for her to slide her foot in or carrying a lock of her hair in a pendant as a memento, a perfect prom night should have a Cinderella moment for her.
The trick is not to make it so extravagant that it becomes hard to manage. It's important to make even the simplest gestures mean something grand that she'll remember always. A tried and tested suggestion for gentlemen: wear her favorite scent on the big day. It could be a regular scent you wear everyday or a particular after-shave.
Make a mental note of what she likes the next time she compliments your scent and wear it on the prom night so that she has the time of her life dancing with you all night!
Pick Her Up In Her Dream Car
It's hard to not dream about riding in a luxury limousine service at least once in your life! Your prom night is the perfect occasion to go for it. Book her a Sprinter Limo for the night and be ready for your date to throw her arms around you at the surprise! We offer limousine rentals as luxury transportation in Oakland and can chauffeur you to the venue in style!
Please follow and like us:
Reviews
Based on 74 Reviews
Nikie R.
2018-02-18 13:54:09
I used Primo Transportation for a bachelorette last year. It was pretty much last minute planning. It was a bit stressful planning it but Jay made it simple...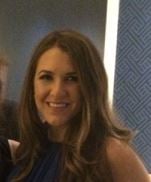 Lexi W.
2018-05-07 08:50:15
It was great service with Jaye (affordability, response time, coordination etc.) until we actually got on the bus. 1. This particular bus (Krystal Bus) is...
jamie b.
2017-10-29 23:10:00
I will keep this short. Extremely accommodating Friendly service Easy to work with and AFFORDABLE! Thanks, Primo Transportation
It's easy to join our mailing list!
Just send your email address by text message:
Text
PRIMOTRANS
to
22828
to get started