Enjoy Dates with Your Date at Riverside County Fair
If you're looking for a date, you're sure to find one at the Riverside County Fair & Date Festival. This 10-day long festival will begin right after Valentine's Day, on the 15th of February and will go on till the 24th. Celebrating the 73rd anniversary of this annual festival, Riverside County will witness entertainment, activities, and date exhibition like never before.
Here's all you can do with your date at the date festival!
Fantasy Springs Concert Pavilion
Families keep coming back year after year to this festival as it become a much-awaited event for the Riverside community and visitors from distant places in California. One major attraction in the festival is the Headliner entertainment which brings to the crowds country musicians like Randy Houser, Salt-n-Pepa, and Kool & the Gang at the Fantasy Springs Concert Pavilion. Artists like Ramon Ayala and Mariachi Sol de Mexico ® de Jose Hernandez will also be putting up a show for the audience while they enjoy dates with their dates.
If you and your SO are into country music and folk songs, this is the place to be in February!
Grandstand Arena
If you're up for something for adventurous and happening, the Grandstand Arena has a lot in store for you! The best part is that this activity comes FREE if you purchase the entry ticket so it's also more pocket friendly.
Here you'll find Humpz & Hornx bull riding, Mini-Dwarfs racing, Demolition Derby, Monster Trucks and also the Junior Outlaw Sprints to make your time at the fair more enjoyable. If you're interested in a special feature of Freestyle Motox and Monster Trucks show on the 6th day of the festival, don't miss it!
Fair Food Treats
This festival is a celebration of the date harvest in the largest region that produces dates in the West. It wouldn't be fitting if the event doesn't offer any date delicacies. Therefore, you can find bacon-wrapped dates; cheese dipped in chocolates and covered with dates, and many other date-accented food items. Don't miss out on the full-cream, frothy date shakes that never fail to energize you for all other fair activities.
A fair without mouth-watering desserts is impossible. You can enjoy a range of scrumptious treats for your sweet tooth like cinnamon rolls, funnel cakes and deep-fried twinkies. These goodies are not just there for you to devour during the festival. You can also fill your bags and pockets with them to take them back home!
Want To Go On A Long Inter-city Drive With Your Date And Enjoy The Riverside Festival?
Primo Transportation rents out luxury limo rental services, Mercs, Chrysler 300s and many others to individuals in LA for longer duration. If you want to take a short trip to Riverside County with your partner, our luxurious  transportation services comprising of comfortable cars will surely make the ride memorable.
Please follow and like us:
Reviews
Based on 74 Reviews
Nikie R.
2018-02-18 13:54:09
I used Primo Transportation for a bachelorette last year. It was pretty much last minute planning. It was a bit stressful planning it but Jay made it simple...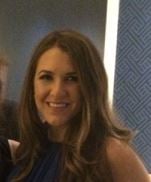 Lexi W.
2018-05-07 08:50:15
It was great service with Jaye (affordability, response time, coordination etc.) until we actually got on the bus. 1. This particular bus (Krystal Bus) is...
jamie b.
2017-10-29 23:10:00
I will keep this short. Extremely accommodating Friendly service Easy to work with and AFFORDABLE! Thanks, Primo Transportation
It's easy to join our mailing list!
Just send your email address by text message:
Text
PRIMOTRANS
to
22828
to get started