How To Find The Best Car Rental Service For A Bachelor Party
Whether you have been entrusted with organizing a legendary bachelor party or you already have everything planned but want to take your party to the next level, you can't go wrong with hiring a luxury vehicle for your squad.
An outstanding night calls for luxury travel. Whether you prefer a Limo or a fleet of swanky SUVs for the groom and your friends, we've got you covered.
Bachelors parties are the rites of passage for the bride and groom and the oodles of fun you have during the night will ensure no one is in a condition to get behind wheels. Leave it to professional chauffeurs to get you home safe or make a few pit stops along the way while the night is young.
With so many corporate transportation services, it can get slightly confusing choosing one that caters to all your travel needs and doesn't break the bank. We've compiled a list to help you choose the best car rental service so you can have one the best nights of your life.
Well-Reviewed
The best indicators of a company's services are its past customers. Look for a testimonial or review section on the website of the car rental website you are interested and see what customers have said about it. They are your best guides for judging the kind of service you will receive.
Custom Packages
As with any bachelor party, pickups, drop offs and pit spots are part and parcel of the itinerary. Find a car rental provider that offers customized packages according to your travel needs. If this is your first time hiring a luxury vehicle, seasoned business representative can also offer you the best ideas for making the most of your time.
Variety of Fleet
Whether you prefer an elegant vehicle or an exciting one, search for a car rental service that provides you with a wide variety of fleet options. From Limos, to Hummers to Mercedes, you should be spoilt for choice when it comes to picking out the vehicle you want.
Ready To Hop Onboard?
At Primo Transportation, we provide all of these features and more!
To find out more about our luxury limo rental services and custom packages, contact us today! Our customer service representatives are on hand 24/7 to answer all of your questions. Our business representative can also help you select the best package according to your specific requirements.
Please follow and like us:
Reviews
Based on 74 Reviews
Nikie R.
2018-02-18 13:54:09
I used Primo Transportation for a bachelorette last year. It was pretty much last minute planning. It was a bit stressful planning it but Jay made it simple...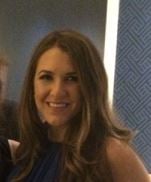 Lexi W.
2018-05-07 08:50:15
It was great service with Jaye (affordability, response time, coordination etc.) until we actually got on the bus. 1. This particular bus (Krystal Bus) is...
jamie b.
2017-10-29 23:10:00
I will keep this short. Extremely accommodating Friendly service Easy to work with and AFFORDABLE! Thanks, Primo Transportation
It's easy to join our mailing list!
Just send your email address by text message:
Text
PRIMOTRANS
to
22828
to get started