How to Wine and Dine with Borgo del Tiglio
Borgo del Tiglio isn't a new name for true wine lovers who're acquainted with Italian brands.
The world's largest estate which combines home, farmland and winery is Borgo del Tigilio. Based in Friulian Collio in Cormòns, this property is operated by Nicola Manferrari. Owing to the size of the estate and the expertise of the man himself, Manferrari is known as the one of the greatest winemakers in Italy.
The Wine House is hosting an in-store tasting of the best of Borgo del Tiglio on 28 February this year! This 40 year old wine shop is located at Cotner Avenue in LA and offers the perfect wine tasting experience to novices and connoisseurs alike. This year they're welcoming the greatest winemaker known to the world for an in-store celebration of some of its finest makes.
About Borgo del Tiglio
Owned and operated by Nicola Manferrari, this estate came to him as an unexpected inheritance after the demise of his father in 1981. It took Manferrari a year to bottle his own creation first time ever and to this day some of those earliest creations are still invaluable to the community of wine lovers. They are a true sign of quality vineyards and dedication to service!
Borgo del Tiglio offers white wines chiseled and made with a saline-infused minerality that encapsulates the energetic essence of Friuli. Manferrari's Friulano, Malvasia, Sauvignon Blanc, and Chardonnay are ripened optimally in the climate and soil of Friuli. This way they offer vine age that is impossible to replicate elsewhere.
Vinous' Antonio Galloni was quoted saying that Borgo del Tigilio is by far the best the world has seen in winemakers. Manferrari is continuing the legacy by involving his son Mattia Manferrari in the business of making the finest whites Italy offers.
Mattia is invited by The Wine House to engage with wine lovers in LA and share their love for Borgo del Tiglio while sipping on their wine glasses.

Preparing for The Day
If you haven't yet marked this date on your calendars, do it soon!
28th of February will be the lucky day when you'll meet the family running the Borgo del Tiglio dynasty for almost the past half century. But first comes the preparation for the day!
It's important to honor the occasion by dressing according to it. Since the wines being tasted are the from the finest premium brand in Italy, it only serves will if you pick a formal ensemble for the event. Anything short of a blazer, oxfords and formal inner would be a disgrace to the brand and occasion itself!
Rent a fine car from our luxury fleet to ride to the venue in style. A gleaming Mercedes or the Chrysler 300 will make you look just as fine as the wine you're about to taste!
Ready For A Luxury Ride?
Primo Transportation offers transportation services in LA at affordable rates to make your wine-tasting trip even better! We have a fleet of luxury cars also well-suited to this occasion. Pick your choice, be it a Merc or a luxury limo rental services and enjoy the drive!
Please follow and like us:
Reviews
Based on 74 Reviews
Nikie R.
2018-02-18 13:54:09
I used Primo Transportation for a bachelorette last year. It was pretty much last minute planning. It was a bit stressful planning it but Jay made it simple...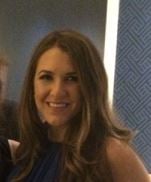 Lexi W.
2018-05-07 08:50:15
It was great service with Jaye (affordability, response time, coordination etc.) until we actually got on the bus. 1. This particular bus (Krystal Bus) is...
jamie b.
2017-10-29 23:10:00
I will keep this short. Extremely accommodating Friendly service Easy to work with and AFFORDABLE! Thanks, Primo Transportation
It's easy to join our mailing list!
Just send your email address by text message:
Text
PRIMOTRANS
to
22828
to get started