Make an Appearance At Fashion Week El Paseo In Style
California is not a trend-follower; it's a trend-setter.
This quote can't be truer in the fashion industry, which is quite popular among locals. This year too, the Fashion Week El Paseo is already making waves a month in advance before the shows and ramp walks are set to begin in March.
Held from March 16th to 23rd, these 8 days will be full of glamour and fashion trends that are making waves on the West Coast. This indeed is the largest fashion week to be witnessed by all who visit The Gardens in Palm Desert during the mentioned dates.
Here's a sneak peek inside what California is preparing this March.
Opening Show—Unzipped
The runway show which is going to open Fashion Week El Paseo is the 'unzipped' collection of designers of Golden State who represent the quintessential culture of urban fashion in California. Designers like Emil Gampe, Roger Canamar and Zandra Rhodes are globally-acclaimed artists who have been praised all across the globe. They'll surely be received with rounds of applause in El Paseo this year as well!
This show will also include a book signing ceremony of the new release Advanced Style, Advanced Love by Ari Seth Cohen. The author will be signing copies of his book and distributing them among fans and readers eager to flip its pages. A combination of literature and fashion, the fashion week will open perfectly for all art lovers!
Le Chien
Followed by the stellar opening, the Fashion Week will continue to put up displays that'll leave the audience awestruck. One such show is the Le Chien in which fashionistas decked with ravishing accessories and gorgeous ensembles will walk the ramp with dogs. The paparazzi or rather pupparazzi is bound to go crazy at this unusual sighting. The furry animals will make the models really stand apart — definitely a runway showstopper combination!
Works of designers like Victor Tung who's both, a fashion designer and a street artist will be exhibited for show. The show is supposed to create something sweetly unique and untraditional by letting the models carry four-legged pets to make a debut in front of the lights and cameras. Courtesy to the model dogs, fund proceedings will be transferred to Animal Samaritans.
Porsche and The El Paseo Experience
This show will be hosted on March 18th and will focus on displaying casuals and leisurewear that take the pressure off the red-carpet look that's common to all fashion shows. Trendy and lively, the Spring/Summer collection is a promising exhibit for the crowds that'll be making mental notes for their daily wear ideas. You expect to see the latest from names like Eileen Fisher, Johnny Was, Grayse and El Paseo Jewelers.
There's no better way to make a statement entry at the Fashion Week than to wear the best you have and drive the best you can get!
Ready for El Paseo this March?
Primo Transportation offers luxury cars rentals to make a remarkable entrance at the El Paseo Fashion Week this March. Our special occasions limousine rental will blow your mind!
Whether you need a luxury limousine service or a classy Mercedes, we have it all. Take your pick and it'll be there ready to drive you to these events.
Please follow and like us:
Reviews
Based on 74 Reviews
Nikie R.
2018-02-18 13:54:09
I used Primo Transportation for a bachelorette last year. It was pretty much last minute planning. It was a bit stressful planning it but Jay made it simple...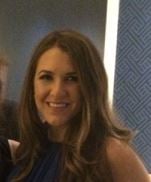 Lexi W.
2018-05-07 08:50:15
It was great service with Jaye (affordability, response time, coordination etc.) until we actually got on the bus. 1. This particular bus (Krystal Bus) is...
jamie b.
2017-10-29 23:10:00
I will keep this short. Extremely accommodating Friendly service Easy to work with and AFFORDABLE! Thanks, Primo Transportation
It's easy to join our mailing list!
Just send your email address by text message:
Text
PRIMOTRANS
to
22828
to get started