Seas the Day with the California Sunset Cruise
The California Sunset Cruise is a two-hour tour where tourists can enjoy breathtaking views of California. The cruise also gives you the chance to try some great appetizers, amazing music and refreshing drinks.
This sunset cruise is a relaxed and casual affair, so come prepared for a mini vacation. Leave your suit and formal attire behind, and come in your casuals!
Here's everything you can look forward to in your cruise:
Cuisine
The cruise presents a delicious buffet of Italian food. From appetizers that include small sandwiches, freshly baked cookies, antipasti, seasonal fruits and veggies, different types of cheese and various kinds of salads, this cruise offers it all.
The chefs at the cruise prepare fresh food, so that tourists can enjoy fulfilling meals. They believe that the aroma and texture of freshly cooked meals is completely different, and has a huge role in satisfying one's hunger and taste.
Wine Bars
What's a cruise without some booze?
At the California Sunset Cruise, you can enjoy the wonderful views of places like the Transamerica Pyramid and Coit Tower, all while sipping on some of the most tasteful wines you've ever tasted!
Here at the yacht, you'll find a variety of wines to quench your thirst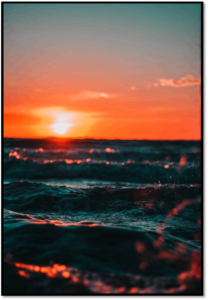 . From various kinds of reds and whites like Rosé, Cabernet Sauvignon, Pinot Noir, Gamay, you'll find the drink of your choice here!  
Music Scene
A getaway without music is no getaway at all. At this relaxing cruise, you'll get to enjoy some amazing music! Imagine sipping on your favorite wine, under the beautiful clear skies of San Francisco and live guitar music playing in the background—sounds like some tour doesn't it?
The cruise has some very talented performers who play wonderful music to keep the guests entertained. Whether it's a more trendy music of the guitar or a classier one of the piano, you can count on getting those vacation feels!
If you're all set to take the tour, we strongly suggest that you do it right! And this means leaving behind the stress of driving to your port.
Rent a luxury limousine service enjoy the benefits of traveling in a luxurious limo! A designated  chauffeur will gladly take the responsibility of escorting you to your destination safely and on time. Reserve your limousine rental with us and let us help make this tour a memorable experience for you!
For more information and details, visit our website!
Please follow and like us:
It's easy to join our mailing list!
Just send your email address by text message:
Text
PRIMOTRANS
to
22828
to get started