Style and Comfort: 5 Benefits of Booking a Limousine
A limousine is not just a ride; it's an experience. It is not a type of vehicle you see every day or travel in regularly. Limos guarantee a unique and memorable experience. If you have a special occasion lined up, or a big group to travel with, book a limousine and travel in style and luxury.
Comfortable and Chic Ride for a Large Group
Not only are limousines stylish, luxurious and chic, they are also quite comfortable to travel in. The design and feel of a limo is such that it induces awe worthy reaction.
The plush seats, the carpeted interiors and the sound engine are the secrets of a magnificent ride. They are best suited to transport a large group of people (anywhere between 6-10 or even 20 depending on the type of limo). If you have friends and family from out of town and you want to plan a day out with them, then limos are great to keep everyone together having fun.
Reliable and Stress-Free Travels
Isn't it lovely to be just driven around town without a care in the world about the roads and drivers?
When you have a reliable rental service that you can count on giving you a luxurious road experience, you don't fret. If you're on a time crunch and want to reach the airport, then book a limo and always reach your destination on time.
You don't have to bother yourself with driving and navigating the traffic and roads. Just sit back, relax and enjoy the stress-free ride.
Perks and Amenities On Board
Ever found yourself hungry while travelling, wishing you had a snack to munch on? We've all been there. The most amazing feature of a limo service would have to be its food and drinks facility. You can ask the rental service to pack you some snacks for the ride and they can add the cost in your contract.
Best for Special Occasions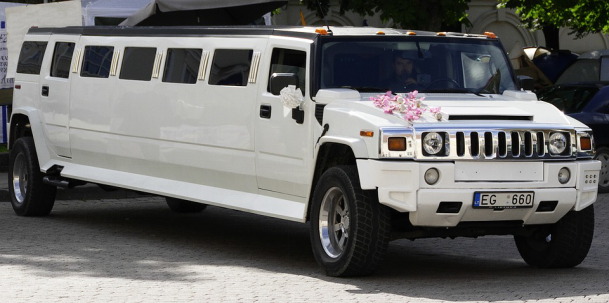 Picture this; you are dressed to the nines in your best outfit, makeup, jewelry and those high heels. Would you want to book a cab or Uber to your party? Of course not! It would just ruin the whole mood of the day. It is best to rent limousines for special occasions like, prom, birthdays, weddings, corporate events etc. and travel in style. These special occasions usually require you to travel in large groups too, so you can get great rental packages to share.
You Get Your Money's Worth
Even though limos are considered to be a luxury experience, they are not out of your budget. A standard limo rental would include the fuel charges and taxes and would be charged on an hourly basis ($40-$75) depending on the kind of vehicle you rent (six-seater or ten-seater limousine).
You can afford limo rides if only you research and get a hold of deals and packages that best suit your needs. A luxury limousine service is not like any other rental service. It provides an exclusive experience in a premium vehicle that is worth the money.
Get your luxury limo experience with the finest transportation that we have to offer in San Jose.
Please follow and like us:
It's easy to join our mailing list!
Just send your email address by text message:
Text
PRIMOTRANS
to
22828
to get started