Take a Trip down California's Wine Road
If you love your wine, you probably love everything about it too. This includes where it's made, where its come from, and how it becomes the drink you love.
Visiting a winery can be an extremely interesting and eye-opening experience. Before deciding on which winery to head over to, it's important for you to do your research and find out where the best ones are in your town or city. You might also want to consider speaking to winemakers and fellow winery owners. Not only are they charming and interesting, they know all the jazz about wine too!
Below we will list some of California's best wineries:
Melville Vineyards & Winery, Lompoc
This is a popular winery in California. Its tasting room is located on the ground floor of a Mediterranean style villa. The climate here is significantly impacted by it's close proximity to the ocean.
This area basically falls under the larger part of the Santa Ynez Valley, which has been used for a number of movies due to its picturesque location. Visitors can expect to find beautifully designed French doors and spacey patios in the villas, where they can enjoy their freshly prepared wines and picnic lunches.
This winery is as beautiful as it is expansive, and is a sight not to be missed!
Alma Rosa Winery & Vineyards, Buellton
If you're looking for a more casual experience, this winery may be the one for you. Featuring a stunning fountain out back, and an outdoor tasting bar on the weekends, this winery is best for those wanting a mini getaway.
It's surrounded by the beautiful Santa Rita Hills. Make sure you try the pinot noir here, as it's well-known and popular for its significant taste here!
Opus One, Oakville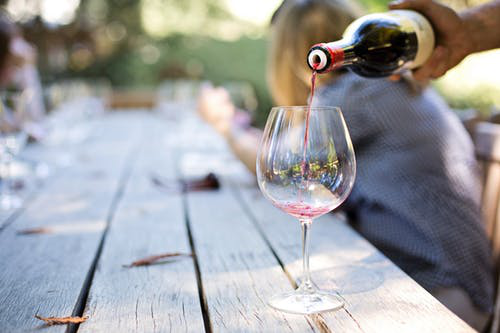 This is situated in the Napa Valley winery complex. It's all things luxurious and boasts a magnificent architecture. If you're looking to have a luxury winery experience, this one may be your best bet.
It's intricately designed interior reflected the very best of its former European and American influences. Moreover, you can see its gorgeous vineyards from its tasting room. At this winery, don't forget to try out the petit verdot, cabernet franc, and malbec, as they're supposed to be its best wines!
We offer reliable wine tour transportation San Jose at the most affordable rates! Book our services now and make the most out of your wine tours San Jose!
Please follow and like us:
It's easy to join our mailing list!
Just send your email address by text message:
Text
PRIMOTRANS
to
22828
to get started